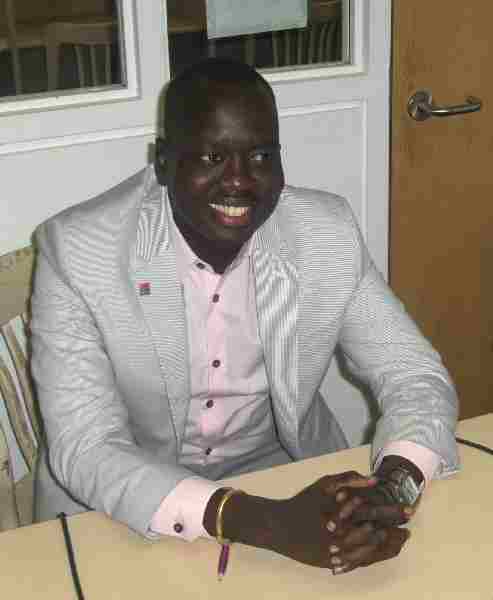 At five years old, most of us are thinking about kindergarten.
Manyang Reath Kher was thinking about survival.
The Sudanese civil war raged for twenty-two years of his life, separating Manyang from his family in Akobo when he was four years old.   He grew up in refugee camps in Ethiopia, where famine, disease, and death were part of everyday life.
Then, a traumatic experience ultimately led to a rare opportunity–and brought Manyang to the United States.   Within a year of arriving, he had created the nonprofit Humanity Helping Sudan Project, to end starvation and create resources in his homeland.
Podcast: Play in new window | Download